ABW Ministries GRR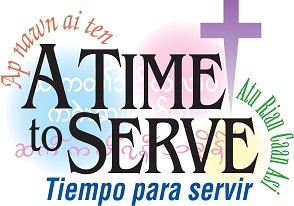 A Time to Serve
The 2013–2015 AB Women's Ministries Theme, "A Time to Serve", will help you understand how you have been uniquely shaped by God for the ministry to which you've been called, and sent out to the world.
Theme Scripture
"to equip the saints for the work of ministry, for building up the body of Christ, until all of us come to the unity of the faith and of the knowledge of the Son of God, to maturity, to the measure of the full stature of Christ."
∼ Ephesians 4:12–13 NRSV
2014 Mission Study Theme
The number of incarcerated women in the United States is still growing. According to the Bureau of Justice, there are now over 200,000 women in prison and jail in the United States. Nearly two-thirds of those women are mothers. One report shows that nearly 150,000 minor children have mothers who are incarcerated. Other studies show that most of these children will continue the path of being involved in the criminal justice system themselves. (read more)
2014 Geographic Theme
Over the course of the next year, we will be celebrating the historic 200th anniversary of American Baptist mission work in Myanmar and missionaries Adoniram and Ann Judson's arrival in Burma. In honor of these celebrations, our Global Mission Study Guide for 2014 will focus on Myanmar/Burma. (read more)
Upcoming Events
May 30–June 1: ABWM GRR Annual Conference, Magnusson Grand Hotel in Raymond, IL – The AB Girls Retreat will occur at the same time and in the same facility as the annual conference. Register now for the AB Girls Retreat.